Company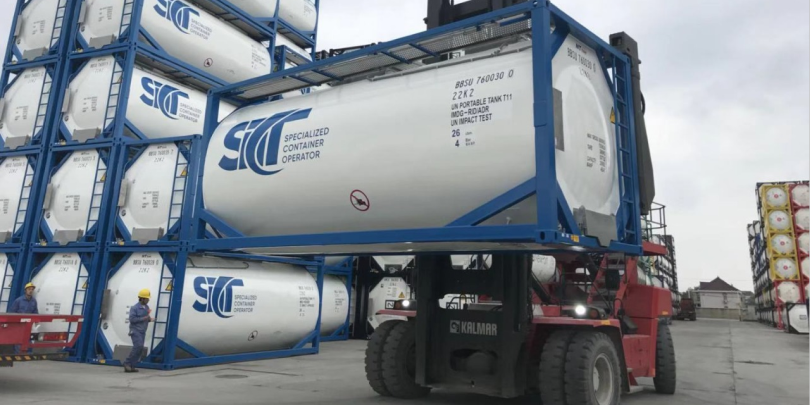 In 2017 on the basis of business vertical of specialized container transportation within the framework of PJSC TransContainer the daughter company LLC SpecTransContainer was established as a unique competence center for development of specialized container transportations.
LLC SpecTransContainer offers transportation services in specialized containers as follows:
Тank-containers and Flexi-tanks – for liquids, chemicals and gases;
Reefer and Thermos containers – for perishable goods.;
Open-top – containers – for oversized cargoes;
Hard-top –containers –for transporting of metal industry goods;
Bulk- containers – for bulk cargoes.;
The major services of our Company:
railway container transportations;
autotransport container transportations;
sea and river container transportations;
terminal handling of cargoes;
forwarding and logistics services;
customs services;
temporary storage warehouse services;
LLC SpecTransContainer offers services in 98 Sales offices of Mother company – PJSC TransContainer. That ensures individual approach and quality of services for every client within the framework of logistics chains and every cargo shipment, regardless of any size of shipment – huge volume or small consigment.
To obtain information by phone +7 (495) 781-18-18 or leave a request for a call back